MC62
TAMA MULTI-CLAMP
Versatile clamp that can be combined with various parts such as ratchet arms and cymbal holders for a wide variety of setups.
---
+ Features
Double multi-clamp for connecting two pipes with a diameter from 15.9mm to 28.6mm
Both sides include FastClamp Easy Set Up System
Extremely easy, quick setup and tear-down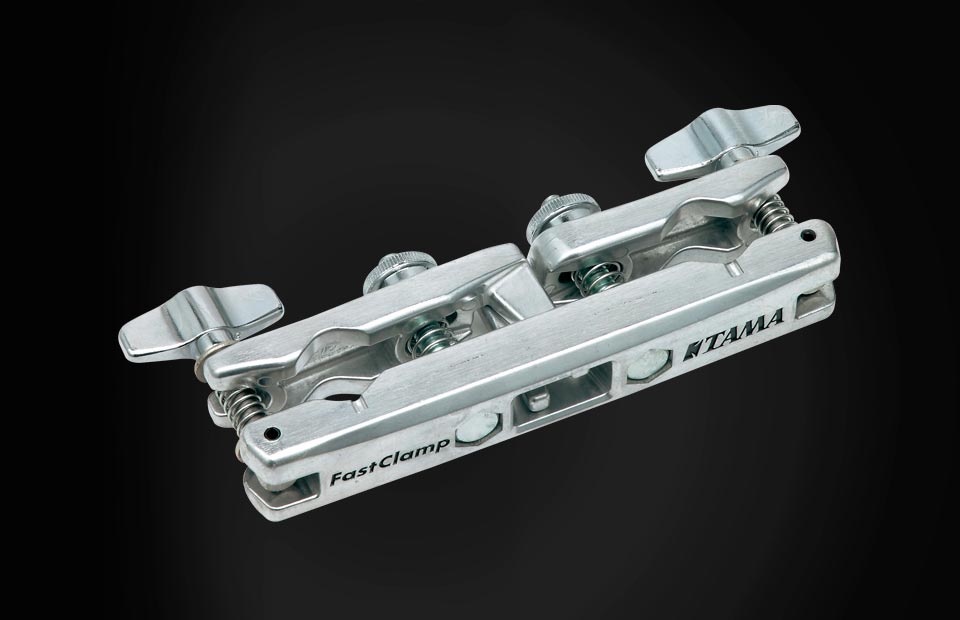 ---
The TAMA MC62 multi-clamp makes it incredibly easy to connect two standpipes! This amazing clamp features TAMA's FastClamp system; when you want to add an accessory (or a noncompatible pipe diameter) to your stand, just open the clothespin-style jaw on one side of the MC62, clamp it to your stand, then use the clamp's other opening to put the other pipe in place and tighten the T-bolt. It's quick, easy, and painless! You can customize your kit and set up and tear down efficiently, with the MC62!